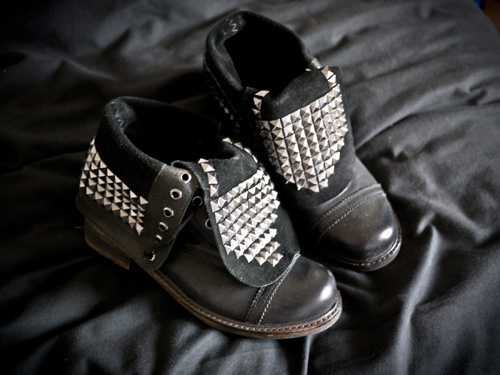 It has been a few months since I came across those kind of studded ranger boots, I don't know the designer (if there is only one !), at last, I found the right one ! Done !
Every sort of stuff : Topshop studded bag – Creations Mary clutch – Headband, necklace & feathers charms from Urban Outfitters – Nastygal sunnies – A bling bling watch from Michael Kors – Ethnic bracelets from Day Birger and Mikkelsen
Sergeant Pepper is back !
Blush MAC Frankly Scarlet – Pigment MAC Chocolate Brown – Moustache candy box
Daisy – Eau so fresh- Marc Jacobs
And finally, beautiful and cheap new look sandals for summer, ready to brave the water, the sand & co …
+++