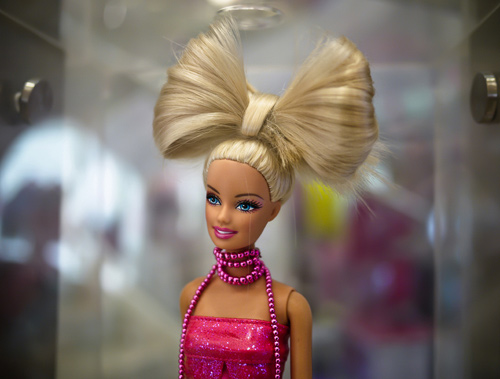 7 floors, just for Barbie. A mixture of a museum and a giant Barbie shop ! A few decades ago, I would have been staggered !
Anyway, it is with some feeling that I remembered the good times of my childhood when Barbie was ruling unchallenged in my room. It's really quite simple, I collected everything ! Barbie's house, Barbie's Ferrari, Barbie with closely shaven head, Barbie, Barbie, Barbie …
On the last floor, the café Barbie : pink and twinkling cupcakes, Barbie Burgers, Barbie bubble tea … and finally, the catwalk of Barbie !
Big kisses full of glitzy and pink sparkles xx
Blazer : McQ Alexander McQueen
Shorts : Maje
Shoes : Topshop
Coat : Asos Petite
Bag : Mulberry
+++
Barbie Shanghai 550 HuaiHai Road
+++