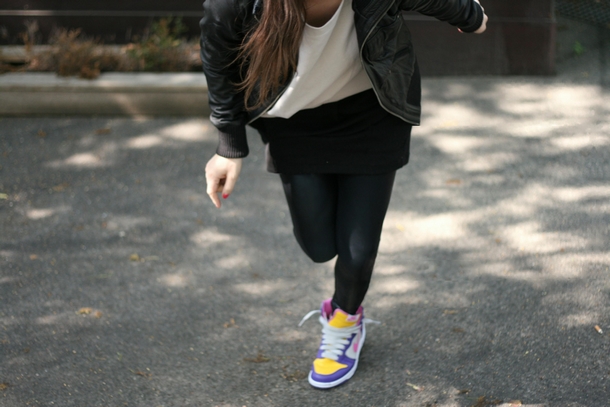 My very first pair of sneakers . When I was 6. The brand was Noël (a well-known brand very popular in the 80's in France), in purple with Velcro. Do you remember that brand ? The Noël sneakers ! At that time, these shoes had style ! I also remember the end of my college period when I only knew my Air Max from Nike : I had 2 pairs, both purple. I amused myself painting the comma with nail varnish and I got told off by my mother… I also had a « Nike period » when I was at high school, but at that time, it was sneakers called « requins ». I had 3 pairs of these…. and then ?
Nothing, void. Nothing during several years, I « snubbed » the sneakers. I only had those to play sport, and I put them separated from my other shoes.
And then, it happened what had to happen. The nature came back, as I saw, this year, these little Old school sneakers. I succumb to a pair of Mellow Yellow, very « vintage », very sober, I love ! But there is not only one kind of sneakers : in my opinion, the real sneakers is a Nike one and it's… purple ! The model ? A beautiful pair of Dunk ! It's « too much », it's a little bit megalomaniac, it's full of colours, it's fun, it's unique and it looks like that :
Ma toute première paire de basket : en CP , des Noel violettes à double scratch, vous vous souvenez de cette marque? Les baskets Noel ! Top la classe à l'époque! Ha, je me souviens aussi de ma periode fin de collège ou je ne jurais que par la Air Max de Nike, j'en ai eu 2 paires, toutes les 2 violettes aussi, je m'amusais à peindre la virgule au vernis à ongles et je me faisais un peu gronder par ma mère … Au lycée j'ai aussi eu ma periode, cette fois avec les « requins » , j'ai quand même réussi à en acheter 3 paires pendant cette periode… et ensuite ?
Le gros vide, plus rien pendant plusieurs années, je snobe la basket, j'ai ma paire pour faire du sport seulement et je me garde bien de ne pas les ranger avec mes autres chaussures.
Et puis, arriva ce qu'il devait arriver, le naturel revient au galop quand je vois la déferlante des petites baskets Old school débarquer cette année. Je craque pour une paire de Mellow Yellow très « vintage » très sobre, j'aime! Mais il y a Baskets et Baskets ! Et selon moi, la vraie basket, c'est une Nike et elle est … violette ! Le modèle ? Une belle paire de Dunk ! C'est too much, c'est un poil mégalo, coloré, fun, unique et ça donne ça :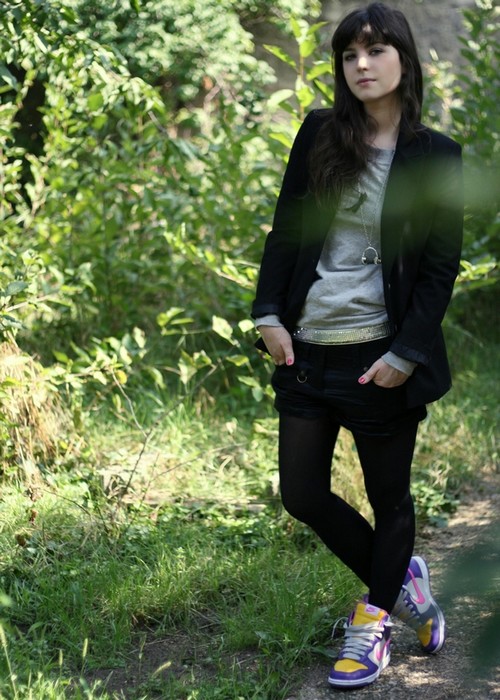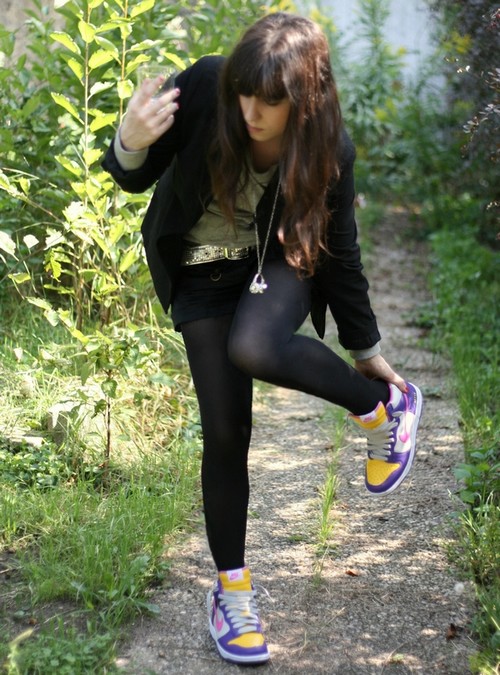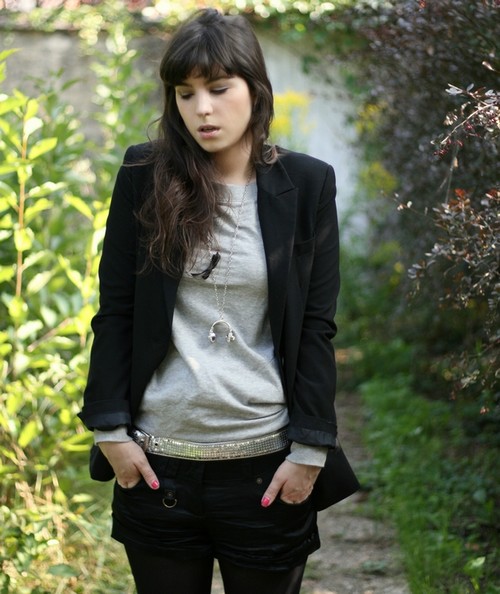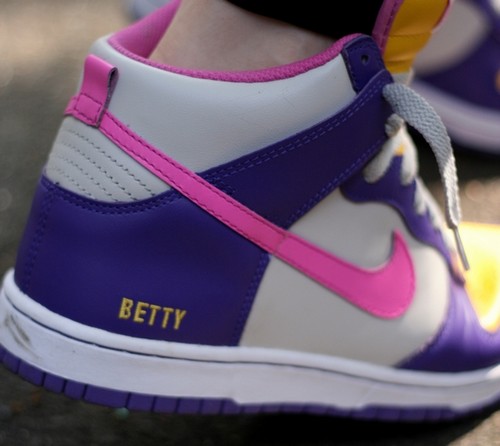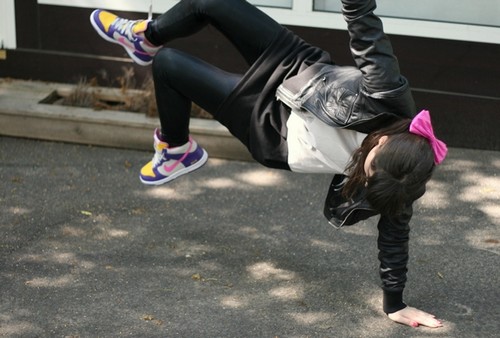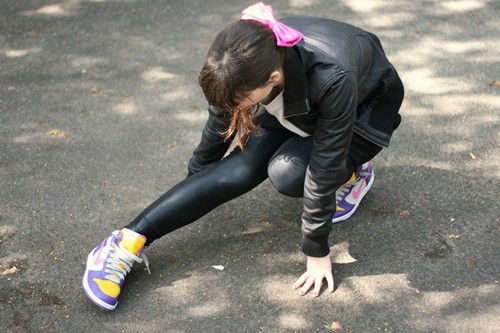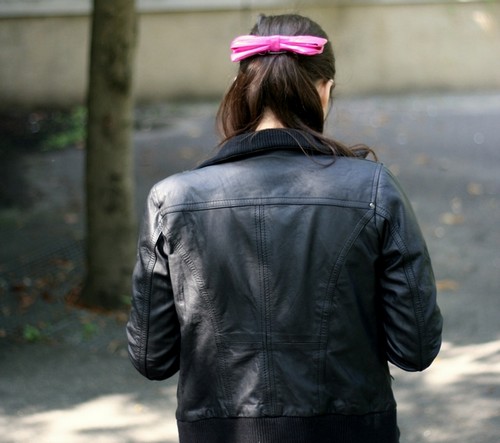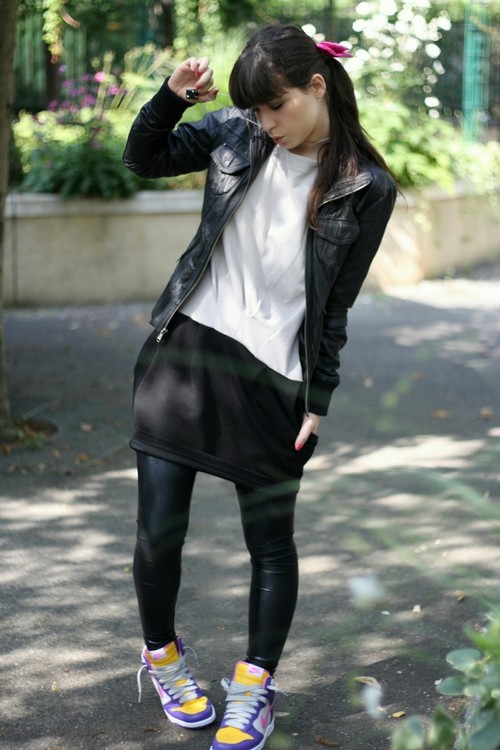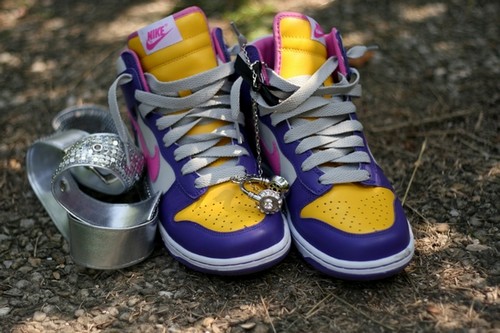 Nike dunk ID « Betty »